---
Benefits for All: Taking Care of What Matters
Help create the moments that mean the most to your people, and you'll see an increase in employee engagement and loyalty.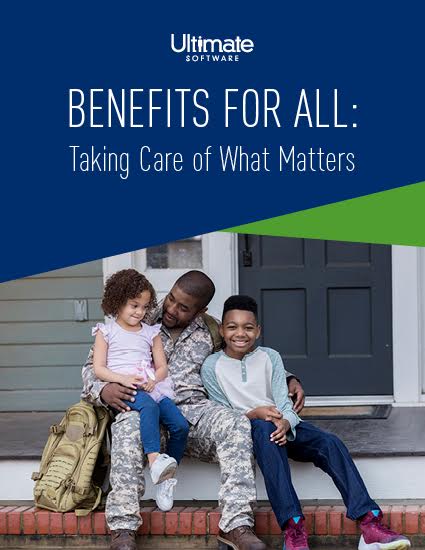 Benefits. That one word draws potential candidates into your organization, and keeps current employees satisfied-but only if your benefits are, well, beneficial. In fact, 44 % of respondents in a survey said that benefits such as health coverage and paid time off (PTO) will likely keep them at their current company for at least five years. So, what do employees care about the most?
Health coverage & PTO
Work-life balance & flexibility
Good company culture
Getting a chance to make a positive impact on society
Read four stories about Ultimate Software employees and how their lives were changed by various benefits that were offered, and how their loyalty to their employer strengthened.